COVID-19 Resources

THIS PAGE INCLUDES


---
---
---
NATIONAL

Coronavirus.gov
government site for information which most links go to CDC
Timeline From President Trumps site

View all Presidential Executive Orders
FDA Timeline Announcements


LOCAL
Governor

Abbots Timeline & Orders
DALLAS COUNTY
Dallas County main public speaker who is making orders is Judge Jenkins.
Dallas County Information Update

Site
March 24th Judge Jenkins made executive orde

r
all Dallas residents shelter
in place until April 3rd
COLLIN COUNTY
Collin Counties main speaker on orders for all the cities is Judge Chris Hill
Collin County Information & Updates
Site
March 25
Mayor of Plano
attempt to clarify Judge Hills ord
March 24
Collin County Executive Order from
County Judge Chris' Hills order

regarding shelter in place
CITIES
City of Dallas
official update page from city hall.
City of Plano
official update page with statistics on number infected/deaths.
Hotline available at 972-941-5922
City of Allen

Website
COVID-19 (Coronavirus) Information.
We haven't heard much from city of Allen most likely due to having a
new interim mayor.
The
Community Impact Newspaper
is very impressive with their up to the minute coverage on each cities orders, restaurants and a
list of how you can help
in DFW.
See end of page for more on what orders mean, maps and models.
---
Difference between CDC and W.H.O.
Sign Up Alerts

COVID-19

Link to receive messages from the WHO Health Alert on WhatsApp

What They Are

The C.D.C. is a branch of the United States government and answers to the president, Congress and the courts. It is one of the major operating components of the Department of Health and Human Services. View organization information.

What They Are

W.H.O. is a United Nations agency and answers to an annual assembly of the world's health ministers.The World Health Organization cannot "overrule" the Centers for Disease Control and Prevention because they are separate agencies.

What They Do

Both make recommendations based on expert advice. In general, the C.D.C. relies on advice from its internal experts.

What They Do

Both make recommendations based on expert advice. W.H.O. convenes panels of independent experts from around the world.

1-800-CDC-INFO

(

1-800-232-4636

).

Fake News fact checkers


FAKE/False NEWS + Businesses offering free software
from zdnet a longstanding site that analyzes trends in technologies.
Other sites decipher rumor & hoaxes:
buzzfeed
,
the guardian,
Snopes
,
NY Times

Please use commons sense and compare different sites when using sites like the above. Most on this page are from the official sites directly
.
Know the facts about coronavirus disease 2019 (COVID-19) and help stop the spread of rumors from the CDC.
---
CDC Infographs, Videos, Links & Checklists

CDC Centers of Disease Control and Prevention
FAQ from the CDC site

3/27/20 Apple created a new COVID-19 website, and COVID-19 app available on the App Store, created in partnership with the CDC,1the White House Coronavirus Task Force and FEMA


2/11/20 the World Health Organization announced an official name for the disease that is causing the 2019 novel coronavirus outbreak, first identified in Wuhan China. The new name of this disease is coronavirus disease 2019, abbreviated as COVID-19. In COVID-19, 'CO' stands for 'corona,' 'VI' for 'virus,' and 'D' for disease. Formerly, this disease was referred to as "2019 novel coronavirus" or "2019-nCoV".
There are many types of human coronaviruses including some that commonly cause mild upper-respiratory tract illnesses. COVID-19 is a new disease, caused be a novel (or new) coronavirus that has not previously been seen in humans. The name of this disease was selected following the World Health Organization (WHO) best practiceexternal icon for naming of new human infectious diseases.


From the CDC 3/20 updated links below:


Know How it Spreads
There is currently no vaccine to prevent coronavirus disease 2019 (COVID-19).
The best way to prevent illness is to avoid being exposed to this virus.
The virus is thought to spread mainly from person-to-person.
Between people who are in close contact with one another (within about 6 feet).
Through respiratory droplets produced when an infected person coughs or sneezes.
These droplets can land in the mouths or noses of people who are nearby or possibly be inhaled into the lungs.
Video is not from CDC site but from Dr. Van Dyken explaining type of virus and debunking some of the rumors on how to kill this virus in easy to understand language referring to the CDC recomendations checkout her page for updates.



Take steps to protect yourself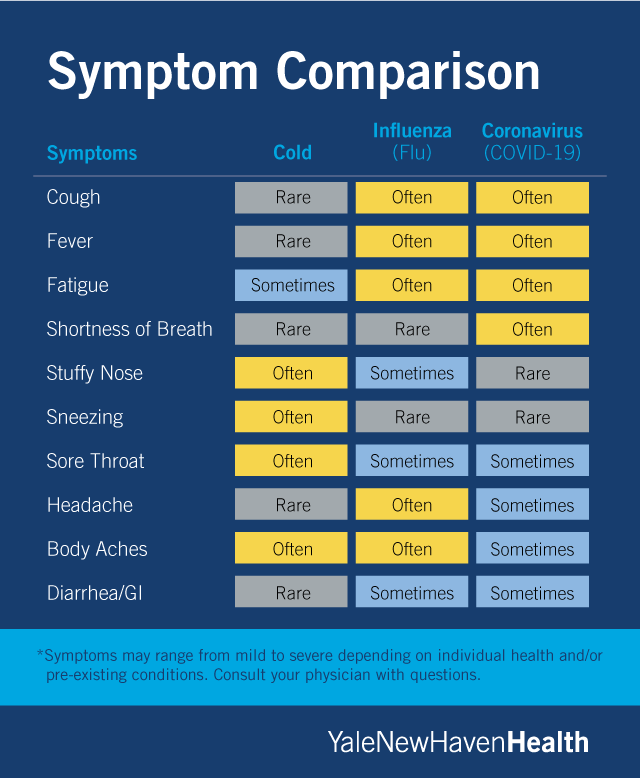 Wash your hands often with soap and water for at least 20 seconds especially after you have been in a public place, or after blowing your nose, coughing, or sneezing.
If soap and water are not readily available, use a hand sanitizer that contains at least 60% alcohol. Cover all surfaces of your hands and rub them together until they feel dry.

Avoid touching your eyes, nose, and mouth with unwashed hands.
Avoid close contact with people who are sick
Put distance between yourself and other people if COVID-19 is spreading in your community. This is especially important for people who are at higher risk of getting very sick.


What's New

Symptoms

CDC

Should You Get Tested

CDC

Prevent Getting Sick

CDC

How It Spreads

Protect Yourself

CDC

Cleaning Your Home

CDC

Detailed Disinfection Guide

CDC

Daily Life and Coping

CDC
Take steps to protect others
Symptoms may appear 2-14 days after exposure.
Stay home if you are sick, except to get medical care. Learn what to do if you are sick.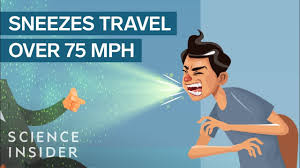 Cover coughs and sneezes by pulling your shirt out and sneezing inside your shirt. It's been shown especially in kids when coughing/sneezing they are not putting face close enough to elbow to block droplets.
Throw used tissues in the trash.

Immediately wash your hands with soap and water for at least 20 seconds. If soap and water are not readily available, clean your hands with a hand sanitizer that contains at least 60% alcohol.


Wear a facemask if you are sick If you are sick:
Social distancing means:
Maintaining a distance of at least 6 feet between yourself and others plus no more then 10 people in a specific location

---
President Guidelines
The President's Coronavirus Guidelines for America 3/20:

15 Days to Slow the Spread




---
Infograph with Statistics
from other countries from 3/20

theconversation.com


---
CDC Checklist for Home

CDC (Download Checklist) OR go to CDC site to Create a household plan of action


(see our emergency prep checklist at bottom)




How to Remove Gloves
*If you do wear gloves please remember anything you touch is now on your gloves. When removing them grasp at the outside of the glove near the wrist pulling glove off and into a ball with the gloved hand then place your now glove free hand on the inside of the gloved hand pulling away from you all the way off until it's inside out so both gloves will now be enclosed into a ball then dispose into trash.



---
---
*Resources for Businesses*

OSHA advice on work safety
"OSHA" Occupational Safety and Health Administration
of the United States Department of Labor
Guidance on Preparing Workplaces for COVID-19. OSHA Publication 3990, (March 2020).
Additionally, recommended strategies for employers from the CDC can found at this link.
---
Coronavirus.gov is the site the government gives for information does not have Texas business relief listed as of today but our congressmen does on his website.

March 19, 2020, Governor Abbott declared a Public Health Disaster for the State of Texas. This declaration calls for all schools, restaurant dining rooms, bars, and gyms to remain closed through April 3, 2020. Texans were also directed to avoid gathering in groups of more than ten.

Financial Assistance for Businesses Small Business Administration Economic Injury Disaster Loan Program to provide targeted, low-interest loans to small businesses and non-profits that have been severely impacted by the coronavirus.
You can also learn more about the 3-step-process here.
Small businesses in Collin County can apply for relief here.

Other SBA Loans SBA provides a number of loan resources for small businesses to utilize when operating their business.
For more information on loans or how to connect with a lender, visit the SBA website.

Advance Funds from Treasury Department The United States Department of Treasury will provide advance funds to businesses so they can meet paid sick-leave requirements. Employers will be able to use cash deposited with the Internal Revenue Service to pay sick-leave wages. Learn more here.

Tax Deadline Extension
he Department of Treasury and IRS have moved Tax Day from April 15, 2020 to July 15, 2020 for small and medium size businesses and individuals who need it.

Reforms to Employee Benefits

Paid Sick Leave Program Reforms
If an employee's ability to work has been impacted by COVID-19, the employer may be required to temporarily provide for fully paid sick leave. Public and Private employers with less than 500 employees will now be required to provide full-time employees with two weeks (80 hours) paid sick leave as well as part-time employees on a pro-rated basis. This leave would apply to full-time employees who are home sick from coronavirus, complying with a quarantine, or taking care of an individual who has been infected. This leave also applies to working families who may be forced home due to school closures.

The federal government will provide employers with a refundable payroll tax credit of 100% of the required wages. More details can be found here.

Employers are required to cover employees not working for the reasons listed here.
Furthermore, the United States Department of Treasury will provide advance funds to businesses so they can meet paid sick-leave requirements. Learn more here.

Paid Family Medical and Leave Program Changes
Due to COVID-19, some employers may be required to temporarily extend Family and Medical Leave Act (FMLA) benefits to employees who must stay home to care for a minor child whose school or care provider is unavailable due to COVID-19. If this situation applies to an employee, employers are required to provide said employee with ten weeks paid leave at two-thirds of their wages. However, payments are not to exceed $200 per day and $10,000 total for the 10 weeks. More details can be found here.
From the official SBA site fact sheet says: For additional information, please contact the SBA disaster assistance customer service center. Call 1-800-659-2955 or e-mail disastercustomerservice@sba.gov. • Visit SBA.gov/disaster for more information.

Unemployment Benefits
https://www.careeronestop.org/
Learn more about filing unemployment due to the COVID pandemic.
https://twc.texas.gov/news/unemployment-news
https://www.careeronestop.org/LocalHelp/UnemploymentBenefits/Find-Unemployment-Benefits.aspx


Independent Contractors/Self-Employed
If you are diagnosed with COVID and a few other qualifications met you might qualify learn more here.
Recent articles related:
Washington Post
The Balance Careers

Others:
Taxbot Blog also has this Q&A about the SBA Loans
Look into what benefits you have as a Texan
Texans Credit Union 800.843.5295 to make a Skip-A-Pay request


Stimulus Checks can be found at one of the government links above but I thought this article from The Penny Hoarder was informative with links to calculators.



---
---
Real Estate Industry + Safety Tips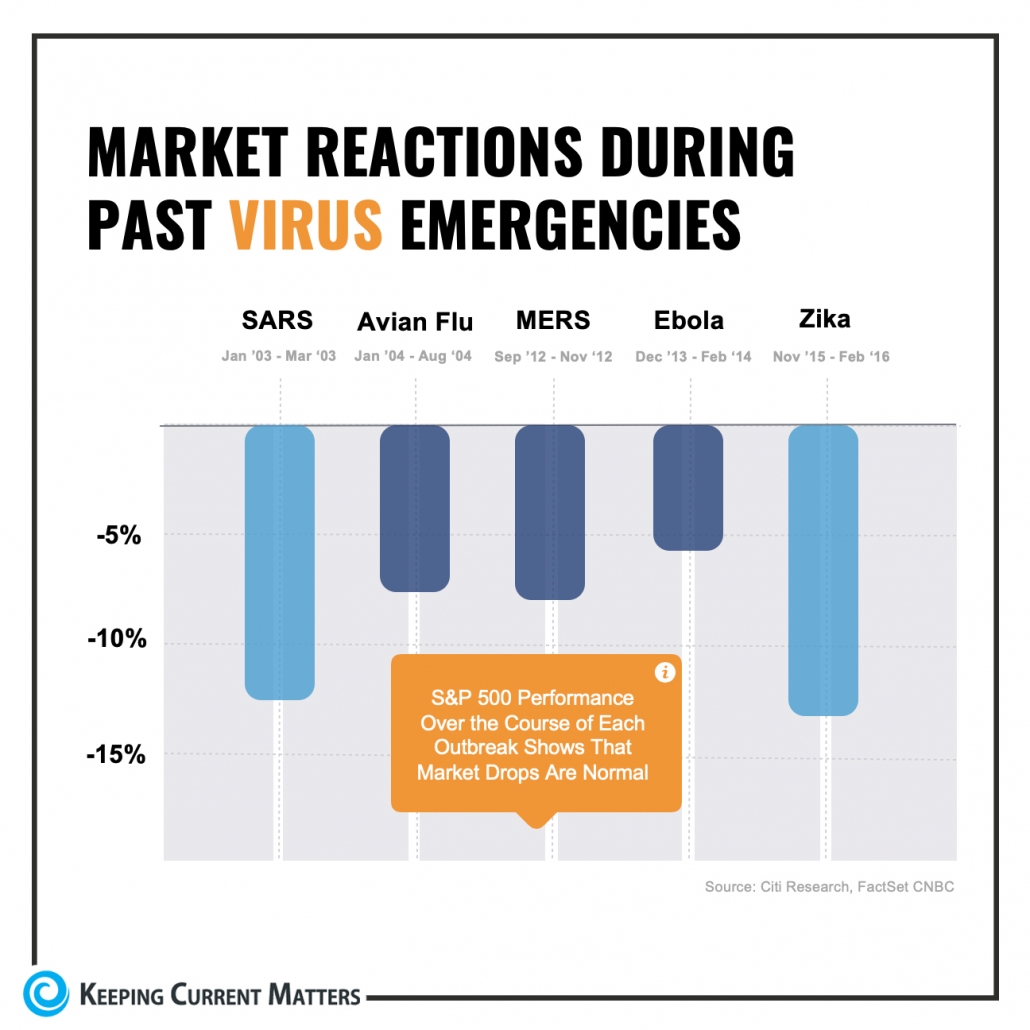 Apps- GoOptionPay and Zoccam

Listings in a COVID-19 Reality - Our new reality of social distancing and business closures doesn't mean a home can not be sold. There are ways we can help clients sell their homes and buyers purchase many of which we've used in the past for our out of state investors or relocation clients. For example Virtual showings, paperless transactions, and more.
Obvisouly this is a constantly changing situation so I'd advise for us to discuss in more detail your exact situation and any city orders that might occur that way we can let you know what the current options available are. My direct number is 214-682-5009 press


Title Companies are deemed an essential business and will remain open. RON capabilities, Mobile Notaries, Electronic Signing or Curbside closings will be used whenever possible and most at no charge.

What sellers can do to protect themselves if their home is being shown while still living in home as of 3/20:
Put out a basket like I did below with gloves, shoe covers, hand sanitizer even masks and trash sack.
Put several hand sanitizer bottles throughout house.
Open all doors before the showing.
Request the buyer watch a detailed walk thru video of the home to ensure it fits their criteria.
Request pre-qualification status from buyers agent.
Lysol knobs countertops faucets after showing.
What buyers can do to protect themselves and protect the seller:
Only bring the necessary decision makers to view the home.
If you have children either take turns with mom and dad viewing the home or carry your children. Kiddos just can't help touching everything especially if you tell them not to since their impulse control is not fully developed.
Carry gloves or keep your hands in your pockets.
Put on shoe covers or plastic bags. You can remove your shoes which helps to prevent you bringing germs into the home. From what we are hearing as of 3.21 the COVID19 virus is dead once it hits the floor but they are also saying that it can live on surfaces for many hours. If that is true you'd be safe just removing shoes but if you want to be extra covered then wear the covers.
View the home on google satelite walk the streets with little yellow google dude.Review MLS sheet closely noting what level items are on. Ask your Realtor to ensure it fits all your criteria.Drive thru the neighborhood before the showing.Search online for any walk thru videos of the home by typing the address in google.Have your realtor walk thru the home with you on facetime or skype.
#openhouse #virtualopenhouse #realestateisstillopen

This is an older video but I think it does relate slightly to this in that a recession does not automatically equal a housing recession. I'll continue to update on the market but I've surprisingly seen a surge in buyers wanting to view homes in the week of 3/16.


Federal Appraisal Standards
On March 23, the Federal Housing Finance Agency directed Fannie Mae and Freddie Mac to allow the use of appraisal alternatives to reduce the need for appraisers to conduct interior property inspections for eligible mortgages through May 17, 2020. This move is intended to reduce transaction delays due to appraisers unable or unwilling to enter properties to conduct interior inspections. See more updates on federal advocacy at nar.realtor/coronavirus.
Potential Impact on Property Taxes
Property tax reform legislation passed in 2019 lowers the amount most cities and counties may increase property tax rates year-to-year without voter approval from 8% to 3.5%. However, a governor-declared disaster could allow that amount to stay at 8%. Texas REALTORS® continues to monitor this and other issues relevant to Texas real estate.
---

MORTGAGE INDUSTRY


Market Update & Recomendations from Supreme Lending March 23, 2020

COVID-19/Mortgage Industry Update from JVM March 18, 2020

Mortgage Rates Barely Move; Hell Actually Breaks Loose; Fed Cuts Rates to Zero from JVM March 16, 2020
---
Stay connected from home for free
Free internet
Zoom free
How to use Zoom
| | | |
| --- | --- | --- |
| Google Hangouts free to use | Teams from Microsoft | |
| | | |
| How to use hangouts click here. | How to use Teams click here | |
| | | |
Best paid video conferencing software at a glance
Calendly Is Offering Free Zoom And GoToMeeting Integrations to Help Remote Workers
---

CHILDREN, TWEENS AND YOUNG ADULTS
Allen ISD
Coronavirus -
https://www.allenisd.org/Page/58169

PISD Information/Resources, Schedule, VideosPlano ISD
Information and resources.
http://www.pisd.edu/Page/22423
Direct to the FAQ
https://www.pisd.edu/healthupdate
.
Click the apple below for each grade level instructions.
3.19.2020 Short-Term Instructional Continuity:
Today, posted a website with guidance for learning at home. (
https://www.pisd.edu/athomelearning
) This short-term resource is organized by grade level and subject area and provides online resources, as well as suggested off-line activities.(
School Closure Resources
page for more information.)
Students can access online resources through their
student's digital backpack
within her/his
PISD Webdesk
to review what they have learned so far this year.
3.20.20 Update
Remote Learning Plan During School Closure
Get ready for remote learning, which starts on Monday, March 23.
online resources www.pisd.edu/infoandresources.

View Plano ISD's phased plan below from their site at www.pisd.edu/homelearningphases

PISD Phases for Online Education
Phase One - Preparing Students and Staff (Week of March 16-20, 2020)
What Students Should Do to Prepare for Remote Learning
SUMMARIZED BELOW CLICK HERE TO Expand All or go direct to site.
STEP TWO: Know Your Username and Password
Please contact Plano ISD's Technology Help Desk for assistance:
Email: helpdesk@pisd.edu
Phone: 469-752-8767
STEP THREE: Access to Technology
What Teachers Are Doing to Prepare for Remote Learning
Teachers are working with the Academic Services team and are attending virtual professional learning on remote learning platforms (Google, Zoom, etc.)
Phase Two: Launching Remote Learning (Week of March 23-April 3, 2020)
STEP ONE: Establishing Online Channels
When communicating with parents and students via email, teachers will include the grade level/course in the subject line
STEP TWO: Remote Learning Format
Secondary teachers will be providing 1-2 lessons/week which total no more than 3 hours of instruction/application activities

Elementary teachers will plan for a variety of daily learning experiences such as: teacher-created videos, activities, resources from unit plans, and reading resources
STEP THREE: Resources
Teachers will be using resources provided by the district through adopted textbooks, curriculum documents, and supplementary materials
STEP FOUR: Grading
March 23-27, 2020
Teachers will provide assignments for student completion, with plans to provide feedback to individual students; however, no grades will be recorded in the gradebook for the week of March 23-27.
Focus on instruction and assignments:
March 30-April 3, 2020
More information will be coming about grading practices beyond March 27.
Phase Three - Remote Learning through Digital Learning Platform (April 6 and Beyond)
Transition To New Digital Platform
We are planning for movement to a new digital learning platform should the school closures extend beyond April 3.
Meal Access for Families


New Hours This Week: Monday - Friday, 11-00 AM to 1:00 PM
During this pick-up time, families are able to get lunch, along with breakfast for the following day. Read more.
School Guidance and Counseling
If you need information or support from your school counselor, you may contact them via email. You can find a list of counselors and their email addresses at www.pisd.edu/contactpisd or on your child's schools website at www.pisd.edu.
School social workers are on staff at some campuses and they may be contacted by parents in the same way as counselors.During school closures counselors and social workers are able to continue to support students and families with academic success, social and emotional growth, and college, career and military readiness.

UNIVERSITIES
Most universities have sent this notification like we received for Jacob at UTA


---
Children and Handwashing
---
Pets and COVID-19

PETS CONTRACTING OR TRANSMITTING
From
https://www.avma.org/sites/default/files/2020-03/covid-19-faq-pet-owners_031620.pdf
Considering this information in total, infectious disease experts and multiple international and domestic human and animal health organizations agree there is no evidence at this point to indicate that pets become ill with COVID-19 or that they can spread COVID-19 to other animals, including people. Please see report to form your own opinion on the test.
---
---
---
Maps of COVID-19 Locations, Statistics & Predictions

Johns Hopkins Resource Center
This Interactive map of presumed positive tests plus airforce base and confirmed deaths. If map does not show below you can go directly to their site
https://coronavirus.jhu.edu/map.html
to view the other source people are getting numbers from go to the
Texas Health and Human Services.

Coronavirus Resource Center

Track Reported Cases of COVID-19
Use interactive web-based map to track cases of the virus around the world



CovidActNow.org
Created by a team of data scientists, engineers, and designers in partnership with epidemiologists, public health officials, and political leaders to help understand how the COVID-19 pandemic will affect their region.



Texas predictions are below, go CovidActNow.org for different states interactive.

From the site regarding assumptions " All users should err on the side of caution and interpret the results of the model conservatively."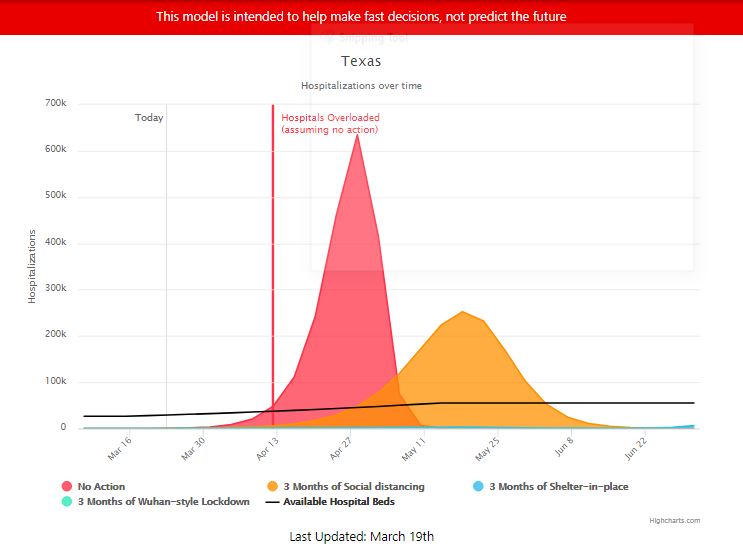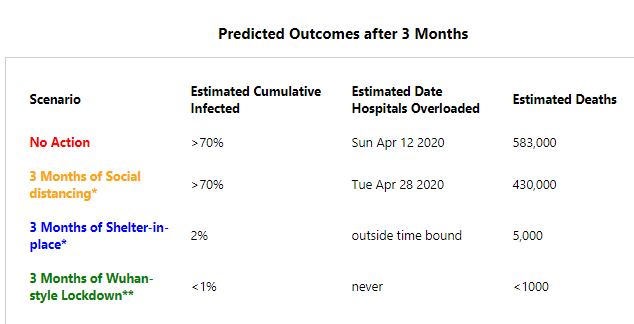 Other Trackers:
https://vac-lshtm.shinyapps.io/ncov_tracker/
---
---
---
OUR NEW REALITY

You can now ask siri "do I have COVID-19" the voice assistant will ask a series of questions plus get the apple app.


Popular Hashtags being used: #CoronaVirusUpdate #/covid-19 #Covid_19 #Covid19
#Coronavirus #COVID2019 #COVID2020 #BREAKING #CoronavirusOutbreak #HandHygiene #WashYourHands #2019_ncov #corona #NCOV19 #wuhanvirus #coronaviruses #StayHome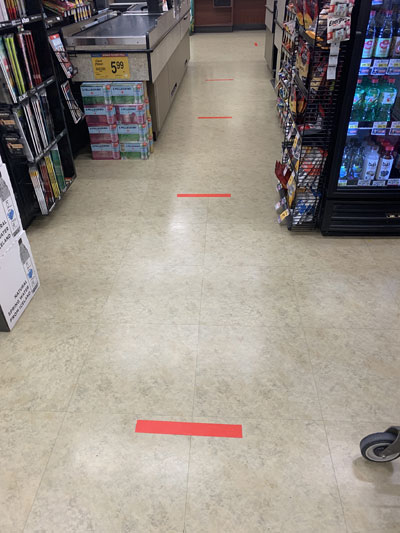 Tom Thumb showing 6 feet


---
What is a Shelter In Place?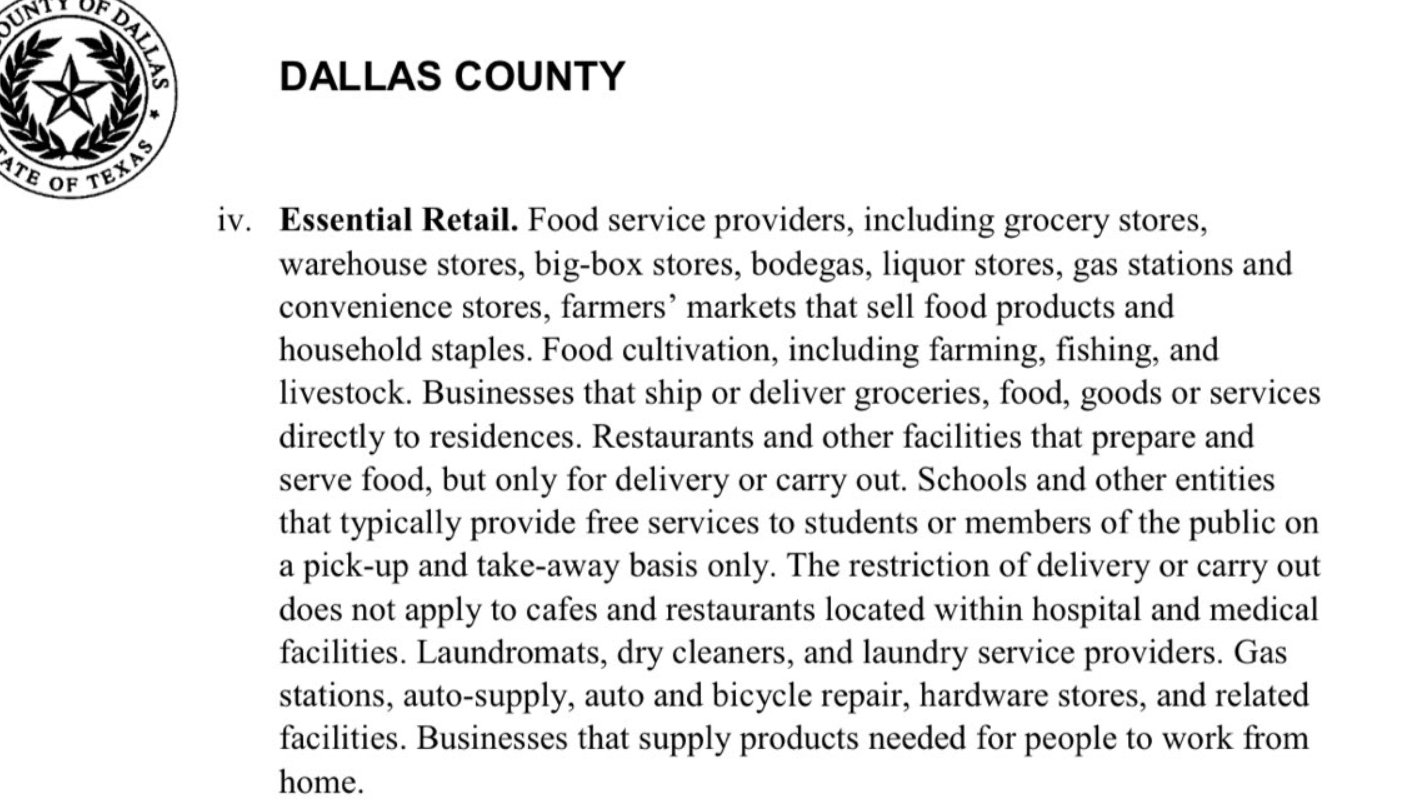 Shelter in place orders are traditionally used by local officials during or immediately after an emergency, like a mass shooting, chemical spill, or natural disaster. In recent weeks, state and local officials have retooled the measure to help limit the spread of Covid-19 by mandating residents stay in their homes and limit travel to essential trips, like picking up groceries, going to the bank, or receiving
medical care. Some shelter in place orders have provisions permitting residents to walk or exercise outside in public spaces, so long as they stay 6 feet away from others.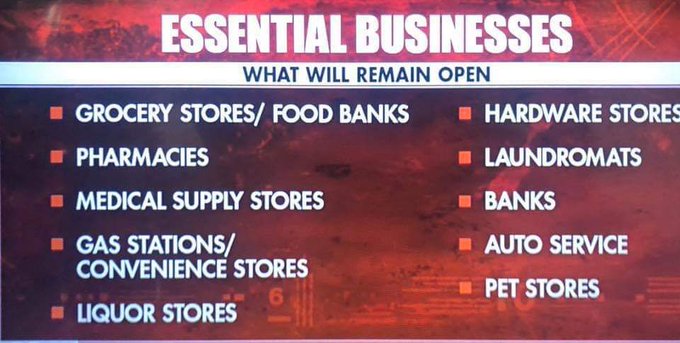 THINGS TO DO

WFAA videos on what you can and can't do per city/county orders.
| | |
| --- | --- |
| | Recreational trails for walking, running and cycling in Allen/Plano |

Finding items in need

Check on Facebook Groups for restaurant food packages:
Plano Foodies

SUPPLIES FOR FIRST RESPONDERS
Governor Cuomo of NY has been seen the most, likely due to that area having the most fast growing cases. He's seen pleading for the President to enact the Federal Defense Production Act due to lack of supplies.
Trump enacts Defense Production Act March 27th
https://www.congress.gov/111/plaws/publ67/PLAW-111publ67.htm
https://www.nytimes.com/2020/03/20/us/politics/defense-production-act-virus.html
https://youtu.be/iN2mEVDmDWk
Research from National Center for Biotechnology Information pub.2013 regarding ventilators


---
ARTICLES & OTHER LINKS

Mortgage Relief during COVID-19 Pandemic

5 Home Products Designed With Worst Germs In Mind

#StayHome: How to Create Functional Spaces in Your Home During the Outbreak

Download Emergency Preparation Checklist
All videos above and more as they come out on my playlist.
If you don't see below just go to youtube.com/teamduffy hit playlist covid






City of Allen Life at Home
| | |
| --- | --- |
| | |
| | |
| INTERESTS: Library Art Contest | |
| | |
The information on this page is pasted from other sites with their websites direct link on each item for your reference. God bless and stay safe!
Alicia Duffy
Realtor® Certified/Accredited in Staging, Negotiations,
Military Relocation, Buyer Representation, New Home
Construction & New Home Co-Broker


Texas Urban Living Realty
8240 Preston Rd #300, Plano, TX 75024
Direct: (214) 682-5009
Save electronic business card bit.ly/Duffyscard
What's New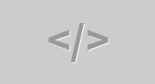 Symptoms
CDC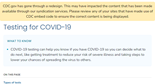 Should You Get Tested
CDC
Prevent Getting Sick
CDC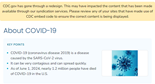 How It Spreads