Listing your house on Zillow for sale by owner (FSBO) can be a great way to get your home in front of potential buyers, but you should know what you're getting yourself into.
Selling DIY can help you save on realtor commission, but the process is time-consuming and difficult. There's also a big risk you won't actually save money in the long run — on average, FSBO homes actually sell for 6% less than similar properties.
In this guide, we'll cover everything you need to know about posting your house on Zillow for sale by owner: fees, pros and cons, improving your listing, and more. But, if savings are your top priority, you may actually keep more cash in your pocket by working with a low commission real estate agent.
» SAVE: Find out how much you can save by using TeamDuffy.
How do Zillow FSBO listings work?
Most homes listed on Zillow's website come directly from the multiple listing service (MLS), a database where local realtors advertise the properties they're selling. But, if you're listing FSBO and aren't putting your house on the MLS, you can post it on Zillow manually.
Unfortunately, Zillow puts FSBO sellers at a big disadvantage. When you search for homes on Zillow, the map's default view only shows you properties that are listed with an agent.
To see FSBO properties, a buyer must select the "Other listings" button. Many buyers won't even notice this option.
Unfortunately, this could have a direct impact on your bottom line.
Fewer eyes on your FSBO Zillow listing means less interest from potential buyers and more time on the market, which could make it more difficult to get top dollar for your home.
✍️
If you post your FSBO home on a flat-fee MLS listing service, it will appear on Zillow automatically. Like other popular home buying websites, Zillow syndicates all MLS listings — for sale by owner properties included. This may be a better approach for some sellers.
Zillow for sale by owner fees: The true cost
You pay nothing to create a Zillow FSBO listing – at least not upfront. The true cost comes after a buyer fills out a form to speak with an agent about your home.
How Zillow makes money
Even though you're listing your house as for sale by owner, Zillow still places a huge "Contact Agent" button near the top of the page. To find your contact information, buyers must scroll all the way to the bottom of the "Overview" section.
Clicking "Property Owner" will open a form where the buyer can email you directly, but the button is intentionally MUCH harder to find. If a buyer isn't already working with an agent, they're far more likely to click "Contact Agent" than get in touch with you directly.
There's a reason Zillow makes it so difficult for buyers to contact FSBO sellers directly. It's the same reason Zillow lets you list for sale by owner for free. It may not be charging you fees, but it is making money from your listing.
Every time Zillow connects a realtor with a customer on the website, the agent pays a fee. Simply put, if a potential buyer clicks "Contact Agent" on your listing, Zillow makes money. But if the buyer contacts you directly, Zillow makes nothing.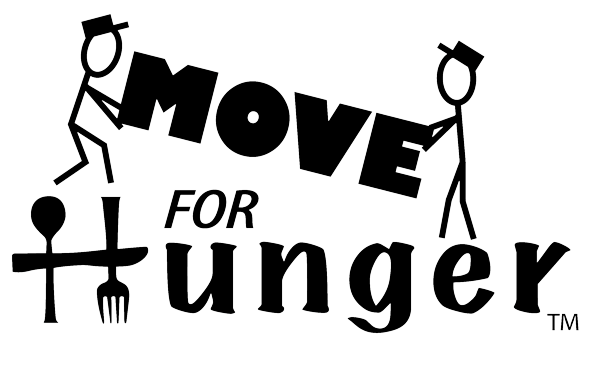 Zillow buyer's agent commission fees
If you're listing on Zillow for sale by owner, it's likely because you don't want real estate commission fees to eat into your profits. By listing FSBO you can avoid paying a listing agent, but you'll still likely have to cover buyer's agent fees — typically around 3% of the sale price — especially if your buyer finds your house through Zillow due to these reasons.
When that agent calls you to arrange a showing, they'll ask for details about commission. If you aren't offering buyer's agent commission, they may refuse to show your home and steer your would-be buyer toward other properties.
The bottom line: Even if you sell FSBO, realtor fees will likely cost you around 3% of the sale price. And it's more likely that you'll pay those fees by listing FSBO on Zillow. Of course, that's way cheaper than listing with an agent who charges standard rates, but selling a house is time-consuming and often leads to a lower sales price.
Selling FSBO on Zillow is tough. There's a better option.
For sale by owner on Zillow reviews
Zillow reviews online for FSBO sellers are generally positive. But, as with any company, you'll find plenty of complaints too.
Based on Zillow reviews across independent websites, these are the pros and cons of selling on Zillow for sale by owner:
✅ Pro: Zillow is the most popular home buying website
✅ Pro: It's free to list on Zillow for sale by owner
✅ Pro: Zillow offers a free app for creating virtual home tours
⛔️ Con: FSBO homes may get less attention on Zillow
⛔️ Con: You'll likely get LOTs of cold calls from listing agents
⛔️ Con: Your potential savings may not be worth the time and hassle
✅ Pro: Zillow is the most popular home buying website
Aside from listing on the MLS, posting for sale by owner on Zillow is the fastest way to advertise your home to as many potential buyers as possible.
For many home buyers, Zillow is their first and only destination when browsing houses online. And not only is Zillow the most popular home buying app, but the company will also post your listing on its other websites (including Trulia), which collectively attract more than 220 million unique monthly visitors.
✅ Pro: It's free to list on Zillow for sale by owner
Zillow doesn't charge listing fees, so you can post your home for free, even when you're selling it yourself. That's a HUGE advantage over other popular FSBO websites, especially considering how many buyers use Zillow to browse homes. For example, FSBO.com, which has a fraction of Zillow's users, charges $99.95 just to list your house on its website.
That said, since it's free to list on Zillow, you may have a difficult time getting help when you run into problems. Many Zillow complaints from FSBO sellers suggest that reaching customer service is a major challenge.


» THINKING SELLING TO OPENDOOR OR OFFERPAD?: Checkout our pros/cons table.
✅ Pro: Zillow offers a free creating virtual home tour creator
Zillow offers a free app called Zillow 3D Home Tours that allows you to create and add a virtual home tour to your listing.
Including a virtual home tour in your listing is a great way to show off your home to potential buyers. And since some sellers won't take advantage of this free tool, it could help you set your listing apart from the competition.
⛔️ Con: FSBO homes may get less attention on Zillow
Zillow is one of the best places to advertise for sale by owner properties, but the company's decision to hide FSBO listings by default will make it harder for you to get your listing in front of buyers.
And, as the following Zillow review notes, this process is confusing for buyers as well.
Most buyers' agents will only show your home if they're certain you're offering a competitive commission fee. So, if your goal is to avoid realtor fees entirely, you may have a difficult time finding a buyer through Zillow.
⛔️ Con: You'll likely get LOTs of cold calls from listing agents
Since selling a home yourself is more difficult than some sellers realize, real estate agents view FSBO listings as a great potential source of new customers.
Many realtors cold call FSBO sellers regularly, hoping that they're frustrated that their home hasn't sold and ready to hire an agent.
So, while your for sale by owner listing may not get as much attention from buyers, you'll likely get LOTS of unwanted phone calls from realtors.
⛔️ Con: Your potential savings may not be worth the time and hassle
Many FSBO sellers mistakenly think they'll be able to eliminate realtor fees altogether by selling without an agent. But, as we mentioned above, you'll likely still be on the hook for buyer's agent commission — UNLESS you find a buyer who's not working with a realtor.
Unfortunately, the odds are against you. Approximately 90% of buyers work with an agent, and that remaining 10% includes a large number of people who are buying from a family member or close friend.
As a result, you should expect realtor commission to cost about 3%, depending on the average rates in your area. That's much less than working with a full-price listing agent — on a $325,000 home, FSBO could save you more than $9,500. But, it means you'll have to do a lot more work too.
💰 Incredible savings, none of the DIY
Selling a house by yourself is HARD. Work with a veteran agent like Alicia Duffy to sell your home for top dollar and save thousands on commission.
How to list on Zillow for sale by owner
If you do decide to list your house on Zillow for sale by owner, follow these steps:
Log in to your Zillow profile or register for an account.
Find your home by searching the address.
Select "Claim ownership" under the "More" dropdown menu and complete the verification questions.
From your home's owner dashboard, select "List for sale by owner" under the "List Home" menu.
Create your FSBO listing by setting a price, entering contact information and details about your property, writing a listing description, adding photos, and scheduling one or more open houses.
Upload a virtual home tour using Zillow's free 3D Home app.
Click "Post For Sale By Owner" to submit your Zillow FSBO listing for review.
Once Zillow approves your listing, your home will appear as "for sale" on the website and app.
Your FSBO listing will remain active on Zillow for 90 days, unless you cancel it before then. If your home doesn't sell within 90 days, you can extend the listing from your owner dashboard.
How to price your Zillow for sale by owner property
Choosing the right list price is one of the most important steps to selling FSBO. Research your local market to find homes like yours that have sold recently, then consider whether yours has any upgrades — or defects — that affect its value.
Pricing a home can be tricky, especially if your property is unique. Value your house too low, and you risk leaving money on the table. Price it too high, and you may scare off buyers who would otherwise be interested.
✍️SHOULD I USE ZILLOW'S ZESTIMATE TO SET MY LISTING PRICE?
No, you should never price your home based on its Zestimate alone. Based on Zillow's own data, Zestimates for off-market homes have a median error rate of 6.9% — on a $400,000 home, that's a difference of more than $27,000!
If you're considering selling FSBO, but not 100% sure, it's worth talking to a few real estate agents for advice on pricing. An experienced realtor knows the ins and outs of your local market and can give you an objective assessment of what buyers are willing to pay for homes like yours.
Agents will typically give sellers a home value report (often called a comparative market analysis or CMA) for free, and you can use that information to set your price, even if you decide not to list with them.
How to edit your Zillow FSBO listing
To edit your Zillow FSBO listing, navigate to your owner dashboard by clicking on your profile icon at the top-right corner and selecting "Your Home."
Click "Edit Listing" to add photos, change the asking price, revise your property details, or update your listing status once you've gone under contract.



How to maximize your Zillow FSBO listing
Ready to post your house on Zillow for sale by owner? Here's how to get the most out of your Zillow listing so you can find a buyer quickly and pocket as much profit as possible.
Take incredible photos
When you're selling FSBO, photography is an area where you should NOT pinch pennies. Hiring a professional photographer is one of the best investments you can make. It generally only costs a few hundred dollars, but it can have a huge impact on your sale.
Research has found that homes with professional photos sell up to 32% faster. And homes that go under contract quickly tend to sell for more than properties that sit on the market for a long time.
Plus, since so many FSBO sellers pay too little attention to getting their photos right, investing in incredible, professional-quality listing pictures will make your home stand out.
Nail your listing description
After taking care of your photos, you should write a listing description that will help buyers form an emotional attachment to your home before they even step foot on the property.
Buyers look at lots of Zillow listings, so you only have a few seconds to capture their attention. Think carefully about your home's most important details, and highlight those in your description.
A classic marketing technique is to "turn features into benefits." Don't just state facts about your home, help buyers visualize themselves living there. For example, instead of stating that your property has a large backyard, emphasize that the "enormous half-acre lot gives your furry friends plenty of room to run."
✍️ THE #1 MISTAKE IN ZILLOW FSBO LISTINGS
Way too many sellers forget to put their phone number and email address directly in their listing description.
If you want to maximize your commission savings by cutting out the buyer's agent fee, you need to make it easy for house-hunters to find your contact details before they click that gigantic "Contact Agent" button.
Improve your FSBO Zestimate
While Zestimates (Zillow's estimate of what a home is worth) are improving over time, they're often still wrong — sometimes by tens of thousands of dollars. Home buyers may not realize this, so do what you can to increase your Zestimate, especially if it's far below your list price.
Zillow does not let you change your Zestimate directly, but you can influence it by ensuring that Zillow is calculating your estimated home value based on accurate information. Update your home facts to fix incorrect or outdated information details, especially to major features like the number of bedrooms, bathrooms, and square footage.
The algorithm Zillow uses also bases your estimate on public records, including tax assessments and previous sale prices. If your home profile has errors — an outdated tax assessment, for instance — you can alert a customer service representative through the Zillow Help Center.
Should you list your home FSBO on Zillow?
| Pros | Cons |
| --- | --- |
| You avoid listing agent commission (saving you 2.5-3%) | FSBO homes sell for 6% less than agent-listed properties on average |
| No one knows your house better than you do | You'll be negotiating price and contracts with an experienced agent |
| You control the sale process from start to finish | You control the process from start to finish… which means everything falls on your shoulders |

If you're a skilled negotiator, experienced home seller, in a seller's market, and have lots of time on your hands, you can save on real estate commission by listing your house on Zillow for sale by owner.
However, for most homeowners, selling FSBO carries huge risks — and may have limited benefits in the long run. Remember, the average FSBO house sells for 6% less than comparable homes. If you "save" 3% on realtor fees but sell your home for 6% below its true value, you're coming out WAY behind, especially considering how much time and effort it takes to sell a house yourself.
See below Pros/Cons BEFORE You Pay For a Flat Fee MLS Service: If you're selling FSBO, a flat-fee MLS (FFMLS) listing may be a wise investment. But, picking a FFMLS package can be tricky — and choosing wrong could cost you. Read our complete guide to FFMLS services here.
Read This BEFORE You Pay For a Flat Fee MLS Service
Want to sell your home without an agent? A basic MLS flat-fee listing service will run you $299-$399, on average. Compare that to the standard 2.5-3% commission listing agents charge to sell your home and it means you could save thousands on your next sale!
These savings can come at a cost, though.
KEY TAKEAWAYS
Only licensed real estate agents can list properties on your local multiple listing service (MLS), which is the main place buyers look for houses
If you want to sell your home without a realtor, you can work with a flat-fee company to list your home on the MLS
Services, quality, and support varies among flat-fee MLS companies — and so do price points
Some sellers may find better support, and still save money, with another discount real estate approach
What Is a Flat-Fee MLS Service?
Instead of charging a percentage-based commission to list and sell your home, a flat-fee MLS service provides a la carte support for specific listing tasks.
Most often, a flat-fee MLS service will help you list your home on your local MLS, typically for a few hundred dollars.
But when you use a flat fee MLS company, the listing is all you get.
You won't receive the other services usually offered by real estate agents. By using a flat-fee MLS service, you're essentially going for sale by owner (FSBO), and that can come with a ton of challenges.
Can I list on the MLS without an agent?
No. Getting onto your local MLS is the best way to get your property the visibility it needs — but only a licensed real estate agent can list a property on the MLS.
🧐 WHAT IS AN MLS?
An MLS, or multiple listing service, is a directory of available properties in a certain area. Each region or market has its own local MLS and websites like Redfin and Zillow populate their listings from these directories.
Buyer's agents search the MLS to find properties for their buyers. And since major real estate websites now pull from the MLS, buyers are increasingly searching for homes on their own, too.
What does an average flat-fee MLS service offer?
In general, flat-fee MLS listing companies will post your property listing onto the MLS for a one-time flat fee. That's all you get, unless you opt for an upgrade.
More expensive packages or pricing tiers may include services like:
Marketing on social media sites
Staging help
Professional photography
Pricing advice for your area
Negotiation support with buyers
Help with closing paperwork
Do Flat-Fee MLS Listing Companies Work? Pros and Cons
Not sure if a flat-fee MLS listing service, and the related FSBO tasks, are right for you? Let's look at some of the major pros and cons.
| Pros | Cons |
| --- | --- |
| It's cheaper — you can potentially save thousands (or tens of thousands!) on your sale | Many FSBO listings sell for less... or don't sell at all |
| If you have the right expertise, you can make a FSBO approach work | You'll still offer a competitive buyer's agent commission |
| In hot markets, desirable properties can sometimes sell themselves | You could face legal risks if you overlook key disclosures |
| You'll have more control over every step of your sale | Selling your home without a realtor is a TON of work |