Type your address here for the quick and easy way.



---

BUT, if you are asking these other questions?

How accurate are these sites anyway?
What happens when I click on these different sites?
What information does it give me?
Will it tell me if my neighborhoods market is a seller or buyer market?
Will I go on the neverending spam list?
Will it actually give me the value or just send a bunch of homes that have sold 2 miles away and nothing at all like my home?

Then see below or call Alicia directly 214-682-5009
FEEL FREE TO CLICK WHATEVER SITE YOU'D LIKE TO USE
---
Free Standing Page
Realtors link into the MLS system called cloud cma.Your information will only go to the Realtor who produced the link. Ours was the first link on this page.
PRO

CON

Instant Information
Not specific to your homes subdivision,
sqft, year built, bed/bath, pool etc
Accurate Data pulled directly from the local MLS
Value will not be accurate unless you know
how to pick and choose the right comparables
out of list of homes sent
Detailed Property Information
Your information is not shared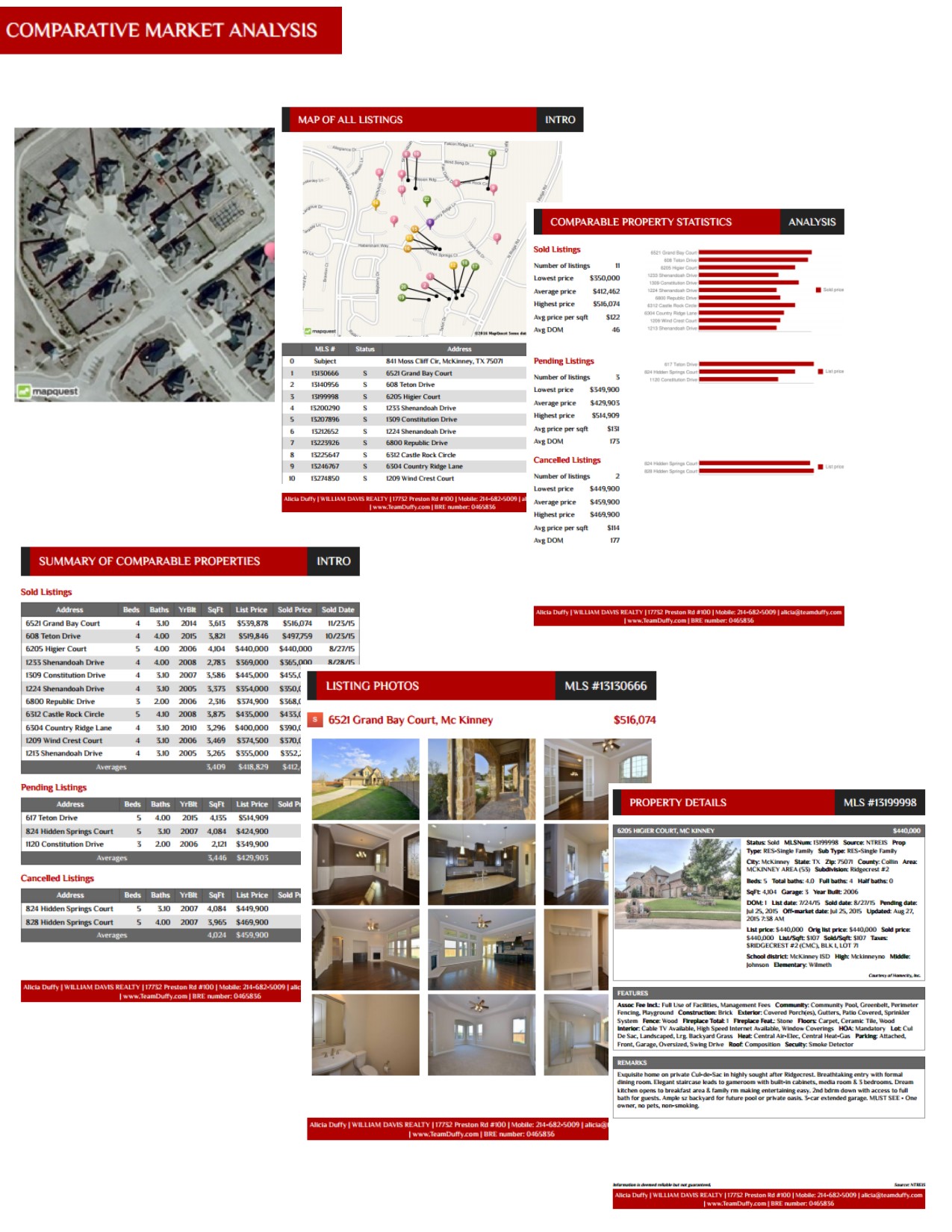 ---
Realtor personal business sites
Some are Interactive Sold Property Mapping like the one on this site, others you will enter your address for agent to search.
My site has a Set it and Forget it...Quarterly Market Sold Updates that I also use for clients that want to protest their property taxes.

PRO

CON

Instant Information
More time to setup
Accurate Data pulled directly from the local MLS
Value will be a grouping of all but not square feet accurate but will give you general idea.
You have control on what properties will be included
You can apply filters to make comparable properties match your home
The accuracy will depend on how much
information you enter. If you put your
homes map area, square foot range 500 +/-, bedroom range etc you will get more accurate results.
You can save and have system send you monthly updates without having to re-enter any information

Your information is not shared

---
NTREIS MLS THRU REMINE



See our YouTube video on all the information this site gives you!


Pro

Gives you 5 different sites evaluation all in one place.





---





---