SEARCH LEASE HOMES
Under house type click type as Rental.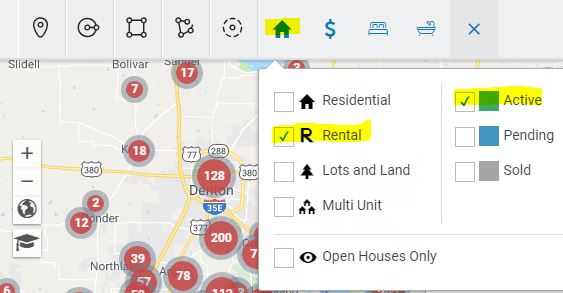 ---
LEASE TO PURCHASE
Are you close to being able to buy a home but aren't quite ready? Did you just move to the Dallas area and aren't sure where you want to live? Do you need to rent right now but really want to buy a home in a couple years? Home Partners' Lease with a Right to Purchase Program may be right for you.
Lease Application
Print fill out and submit application to
alicia@teamduffy
Send application fee for everyone over 18 years old to
venmo
@Alicia-Team-Duffy
Typical RENTAL HISTORY REQUIREMENTS If you do not have the below please contact us to see how much of a factor it would play in your ability to qualify. Each applicants situation will be taken into account.
Applicant should be able to provide at least 2 years of good Rental History from a

THIRD PARTY

landlord.

If applicant provides Rental History that demonstrates residency, but not is not by a third party, either a co-signor or additional security deposit will be required.

Home ownership will be verified through Tax Assessors Office or credit report.

If there have been two (2) or more 3-day notices within a 12-month period your application could be denied.

If there have been two (2) or more NSF checks within a 12-month period your application could be denied.

Rental history reflecting

ANY

sums unpaid or past due will result in application denial.

Rental history showing property damage will result in application denial.

Rental history that shows disturbance complaints could also be a factor that may cause denial if the previous manager would not re-rent.
INCOME REQUIREMENTS
Monthly household income should be

at least

three (3) times the monthly rent in order to qualify.

If we are unable to verify income over the phone, a current paycheck stub will be required to verify income.

SELF-EMPLOYED applicants will be required to provide proof of income by means of TAX RETURNS

that show CURRENT employment. If your tax returns are unavailable please contact us for an explanation.

If you are currently UNEMPLOYED and unable to

VERIFY INCOME

as able to pay rent, your application will be denied. Either verifiable alternative income or a company letter of hire will be required if you are currently unemployed.

Added security is needed for temporary or seasonal employees.
CREDIT REQUREMENTS
Good or Excellent credit is best for qualification; however if you know this is not the case and would like to discuss please contact us.
WE CANNOT APPROVE YOUR APPLICATION IF:
1. You have excessive COLLECTION ACCOUNTS without a proper explanation.
2. You have excessive COLLECTIONS by UTILITY COMPANIES.
3. Collections, Judgments and/or Evictions from previous landlords.
4. There is any criminal history where the offense was of any physical or violent nature against, either person or property.
5. You have an open bankruptcy, (un-discharged bankruptcy) will be denied until the bankruptcy becomes legally discharged.
QUALIFYING AFTER BANKRUPTCY:
* Bankruptcy discharged LESS THAN 2 YEARS AGO will need a letter of explanation. Prior to your bankruptcy, your credit should have reasonably GOOD. And, additional security deposit will be required.
* Bankruptcy discharged OVER 2 YEARS AGO, applicant should be able to show proof of some re-established credit.
---